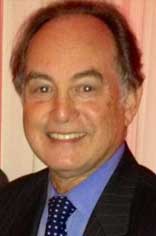 Michael S. Pierson, AIC
MPIERSON CONSULTING, LLC   is owned and operated by Michael S. Pierson, AIC. The firm commenced operations in October, 2012 after Mr. Pierson retired as Regional Vice President of Claims for Inservco Insurance Services, Inc., a third party claims administrator specializing in workers' compensation and liability claims for public entities in New Jersey.
Mr. Pierson spent 30 years with Inservco and its parent company, Penn National Insurance.  He is well versed in the administration of TPA, Managed Care Operations, Workers' Compensation Physician Reviews and Consulting as well as Safety Management.  He earned his B.S in Business Administration in Marketing from Monmouth University and his Associate in Claims from the Insurance Institute of America.   Mr. Pierson is also the Past President of the Central Jersey Claims Association and a member of the New Jersey Self-Insured Association.
Mr. Pierson works with various medical professional practices, educating them on the NJ workers' compensation statute and best practices. . He also performs medical chart reviews for these provider groups while promoting best practices communications between the medical provider and the claim adjusters and case managers and attorneys.
He has performed various claim and managed care reviews and claim audits for Inservco, AtlantiCare Health Systems, Princeton Insurance Company and The New Jersey Turnpike Authority to name a few.
During his career, he has given many seminars and presentations to various entities and organizations on various topics. He is well versed in the dynamics of New Jersey Public entities and the landscape of the different sections within New Jersey. In addition to the claims operations, Mr. Pierson has also provided safety seminars to both current and prospective clients.
Mr. Pierson is also experienced in claim investigations, having started out as a claim field adjuster early in his career; knowing what questions to ask and securing the necessary information as it pertains to each assignment.
MPIERSON CONSULTING, LLC will deliver professional, objective findings and provide best practices recommendations.

Stay Informed With The Latest Industry News